The volcano Haleakala, 3,055 meters in height(10,023 feet)
The golden sunset above the sea of clouds and the star-filled night sky in the silence of darkness observing at the summit
We will guide you to a dream and touching world you can experience exclusively on the Maui Island.

Due to COVID 19 response, please note that the tour schedule is subject to change.
"Covid 19 Response"
・ Please bring your own meals.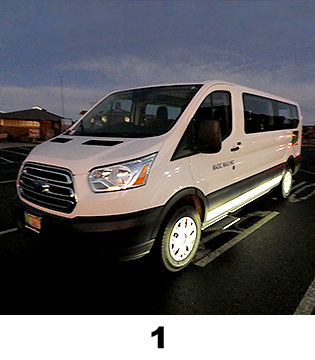 Complimentary pickup van will pick you up at each hotel after 2 p.m. Pickup time depends on the hotel where you are staying.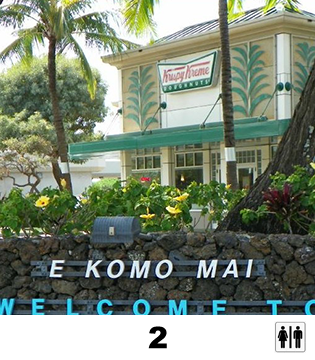 Have a break with donuts & coffee in the Krispy and Kream, the only shop of the chain in Maui, or even in Hawaii islands.
It is important that you do not start trekking with an empty stomach, we will provide bottled water, which is included in the tour fee.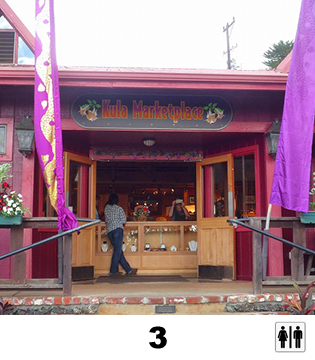 Have another break at the Kula Lodge at an elevation of 1,000 meters.(3,281feet) You can shop some local well-known favorites, Maui Onion Dressing, Kula coffee, tea, strawberry jam and an organic honey.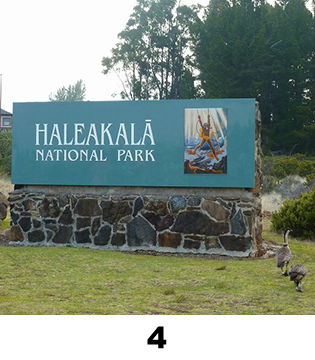 The tour will enter the Haleakala National Park at an elevation of 2,100 meters.(6,890 feet) We will check our current location on the map and explain about the Silver Sword at the visitor center.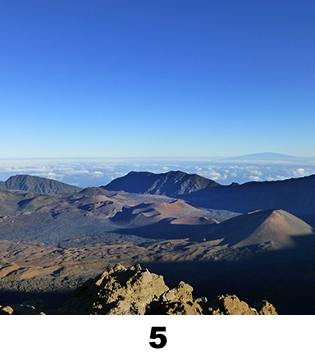 This is the place of the filming for, 2001: A Space Odyssey, and of rehearsal for the Apollo Exploration of the Moon. We will see a stunning crater at the elevation of 2,700 meters.(8,858 feet)
Now we will enjoy the sunset in 360° multi-view with the large binocular telescopes at atop of 3,055 meters.(10,023 feet)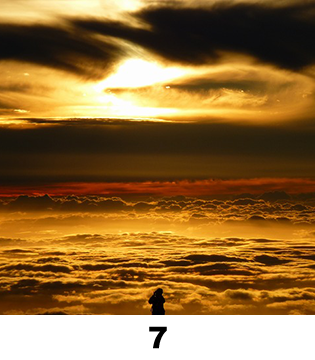 After having a meal and hot tea, sitting in comfort with a lap blanket, we will observe the star-filled deep sky through the large GPS telescope for objects that are invisible with your naked eyes.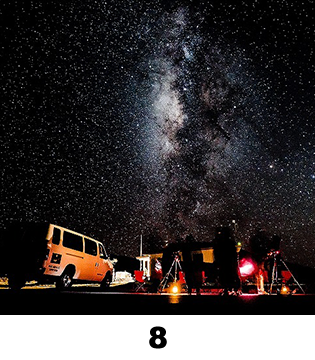 As it gets dark and stars come up, the star tour will begin.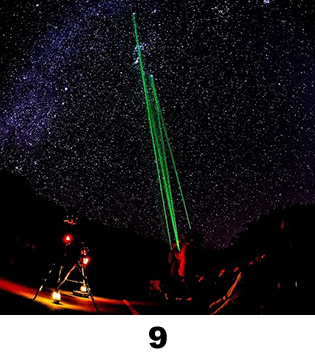 Using the large GPS telescope, the astronomy-specific binocular, and the laser pointer, the astronomical observation will start.
Duration: 8hours

Restroom accessible


Tour fee:
| | |
| --- | --- |
| ADULT(Ages 12+) | :$220 |
| CHILD(Ages 5-11) | :$160 |
Payment
US dollars
Credit Card VISA / MASTER / JCB
Minimum passenger count (Adult) 2 participants+
A group of ages 18 and under only is not participable.
Children ages 4 and under are not participable.
10% will be discounted from one of the tours if you booked 2 tours at a time out of "Night Sky Studded with Stars, Experiential tour""Western Maui tour""Around Eastern-Maui Hana tour"from the homepage.
【What's included in the tour fee】
Complimentary pickup and drop-off
A guide with Japanese language
Japanese style meal (the content may vary from day to day.)
Hot Japanese tea / bottled water
Winter Jacket, Gloves, lap blanket
Sales tax
【Cancellation Policy】
100% cancellation will incur after 00:00 local time on 1 business day prior to the tour.
If you need to cancel, please notify us immediately to adjust the number of meals, and for the other participants of the tour..


Camera
Long sleeve shirt
Warm Jacket like windbreaker or fleece (heavy sweater in winter)
Jeans or slacks, something easy to move around in.
Comfortable shoes such as sneakers
Dress as warmly as possible as temperature can drop to near freezing at the summit during the winter season.
No open-toed shoes or high heels for your safety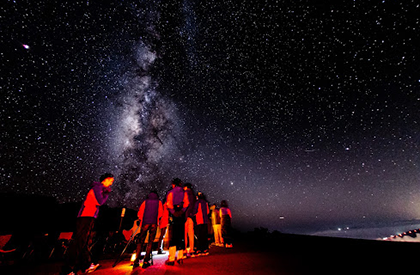 As of April 1, 2015, the restriction of entry went into effect, which limits the entry to the Haleakala National Park to 5 tours per week, 11 people per tour. An early reservation is necessary so please contact us as soon as you decide which tour to join.
This tour is NOT recommended for those with the following conditions:
・Cardiac conditions
・Respiratory conditions
・pregnant women
・Children ages 6 and under who cannot regulate their own ear pressure while at elevated heights.
・High blood pressure

Participants who are prone to motion sickness, please consider taking a motion sickness remedy.
As the time of sunset varies depending on the seasons, we may not be able to visit some places such as the Kula Lodge due to the volume of snow, traffic conditions, etc.
Please note that tours are subject to cancellation due to inclement weather or any other reasons.
If this is the case, Maui All Stars Tour Co., Ltd. will contact you.
Participants who made a reservation from the homepage will have another opportunity if bad weather prevents the sky observation.
It is our hope to show the night sky in the best condition. Do not worry if you do not see it due to rain.
If for any reasons, your email is unable to be received, and/or you do not receive a reply after applying for a tour,, please email us from a different contact address, or contact us using the Inquiry Form on the homepage, or call us.